Chocolate Banana Almond Butter Smoothie Recipe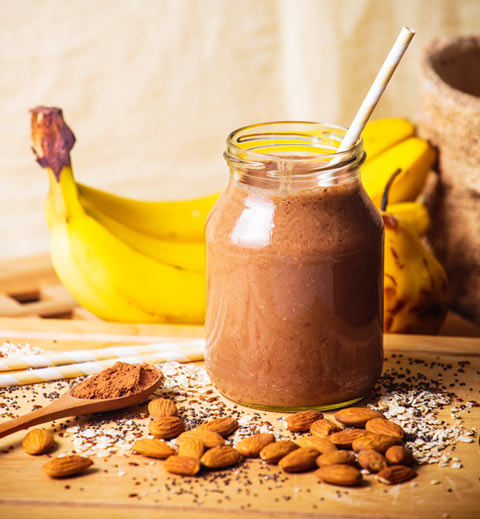 Craving something sweet that's good for you too? Try this smoothie full of antioxidant ingredients. The rice bran adds a healthy dose of alpha lipoic acid.
Serves: 1
Total Time:
Ingredients:
1 medium banana, fresh or frozen

1 tablespoon cacao powder

1 tablespoon almond butter

1/2 cup yogurt, Greek or regular

1.5 teaspoons rice bran

Almond milk
Directions:
Combine all ingredients except almond milk in a food processor or blender.
Blend until smooth, adding almond milk to desired consistency.