Could Alpha Lipoic Acid Relieve Sciatica Pain and Carpal Tunnel Syndrome?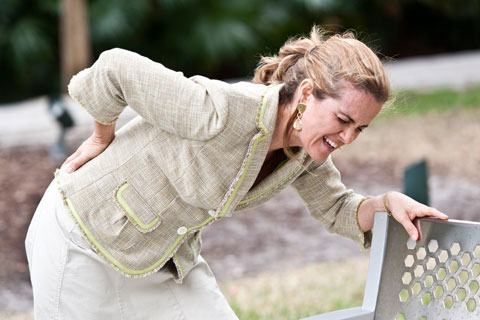 According to results of clinical studies, taking daily oral alpha lipoic acid supplements could significantly reduce pain as well as improve nerve function in 2 common conditions:
Sciatica
The study involved 64 adult patients suffering from acute back pain and sciatica due to a herniated disc in the spine. Patients were randomly assigned to take either 1180 mg/day of acetyl-L-carnitine or 600 mg/day of alpha lipoic acid for 60 days. (iii.20)

At the end of the 60 days, those who had taken alpha lipoic acid showed significant improvement in nerve function (as measured by electromyography). Other benefits included: (iii.20)
Over 50% of alpha lipoic acid patients needed less pain medication.
Alpha lipoic acid improved symptom scores significantly more than acetyl-L-carnitine.
Carpal Tunnel Syndrome
In a clinical trial involving 112 adult patients suffering from moderate to severe carpal tunnel syndrome was conducted for 90 days. Two groups of 56 patients each were randomly assigned to take 1 of 2 treatments: (iii.7)
Table

III

.9: Therapy Combinations Used to Treat Carpal Tunnel Syndrome
Alpha lipoic acid Combo, Twice a Day
Alpha lipoic acid
300 mg
Gamma-linolenic acid
180 mg
Selenium
25 µg
Vitamin E
7.5 mg
Vitamin B1
1.05 mg
Vitamin B2
1.2 mg
Vitamin B5
4.5 mg
Vitamin B6
1.5 mg
Vitamin B Combo, Three Times a Day
Vitamin B1
100 mg
Vitamin B6
150 mg
Vitamin B12
500 µg
Patients who took the alpha lipoic acid/GLA-based supplement showed significantly reduced pain and functional impairment. The group that took the multiple B-vitamins had only slightly improved symptoms and actually decreased ability to function. (iii.7)
In another 6 month clinical trial, alpha lipoic acid was combined in a nutraceutical with: (iii.142)
Echinacea angustifolia
Conjugated linoleic acid
Multivitamin antioxidants
The 60 patients were divided in 2 groups — one was treated only with the nutraceutical supplement, the other was treated with shock wave therapy. Both groups showed reduced symptoms and improved function within 30 days, and continued to improve over the course of the clinical study. In fact, over 88% of patients experienced good to excellent results with the supplement containing alpha lipoic acid. (iii.142)